Spring & Fall Property Clean-ups
Save time and trouble with our Fall and Spring yard clean-ups
We provide yard clean-ups through out the year including Spring and Fall clean-ups. Whether it's getting your property in shape for the Spring, removing some neglected piles of debris that have built up over time, clearing brush that is over grown or doing the traditional Fall yard cleanups, you can depend on Shoreline Pro Landscaping Services to get the job done right for your home or business.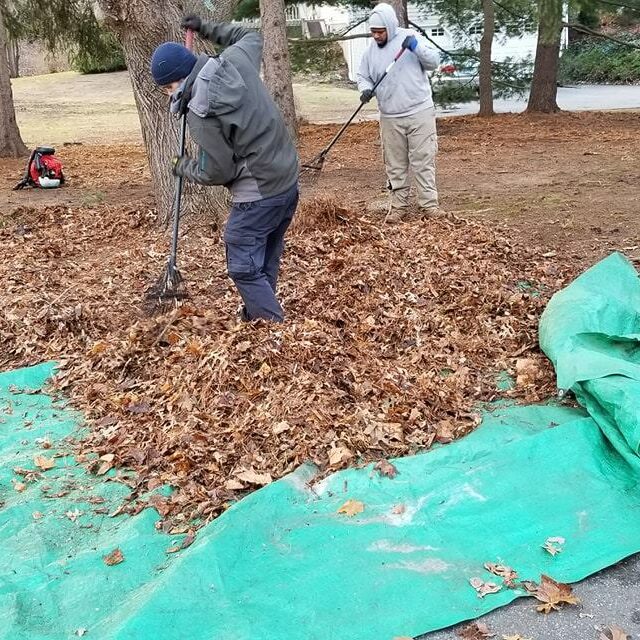 Spring clean-ups can be as simple as cleaning out flower beds, blowing out fall leaves left behind and picking up fallen, branches and twigs or can be more complex and include pruning, mowing and bark mulch installation.
Dethatch lawns
Pick-up sticks & leaves
Clean out  flower beds
Remove loose organic debris
When Fall arrives preparation for Winter is a busy time. Please schedule your Fall clean-up early. Our Fall clean-ups include:
2 clean-ups
Removal of leaves or leaves blown into woods. (We blow the leaves deep into your bordering wooded areas, so they don't end up back in your yard.
Final lawn cut of the season
Cut down small tree sapplings
Brush Hog

is used to cut small brush and heavy weeds

Clear out dead wood
We will remove brush and trash from your property with dump runs to your local stump dump of transfer station.